Kissable Signage
How do you read a sign you can't find? Many wayfinding signs, maps, directories, and room signs are placed where people with vision problems can't get close enough to see. A very small percentage of the visually impaired can read braille so signs need to have enough contrast and raised lettering to accommodate a variety of vision needs.
Problems:
Overhead wayfinding is too far away for the visually impaired to see or read. There is no way to get close to it! Specular reflections can create veiling luminance, reducing contrast ratios between letters and backgrounds. Small font size and low contrast colors further inhibit legibility. Poor and fluctuating lighting conditions can place signage in areas without enough light.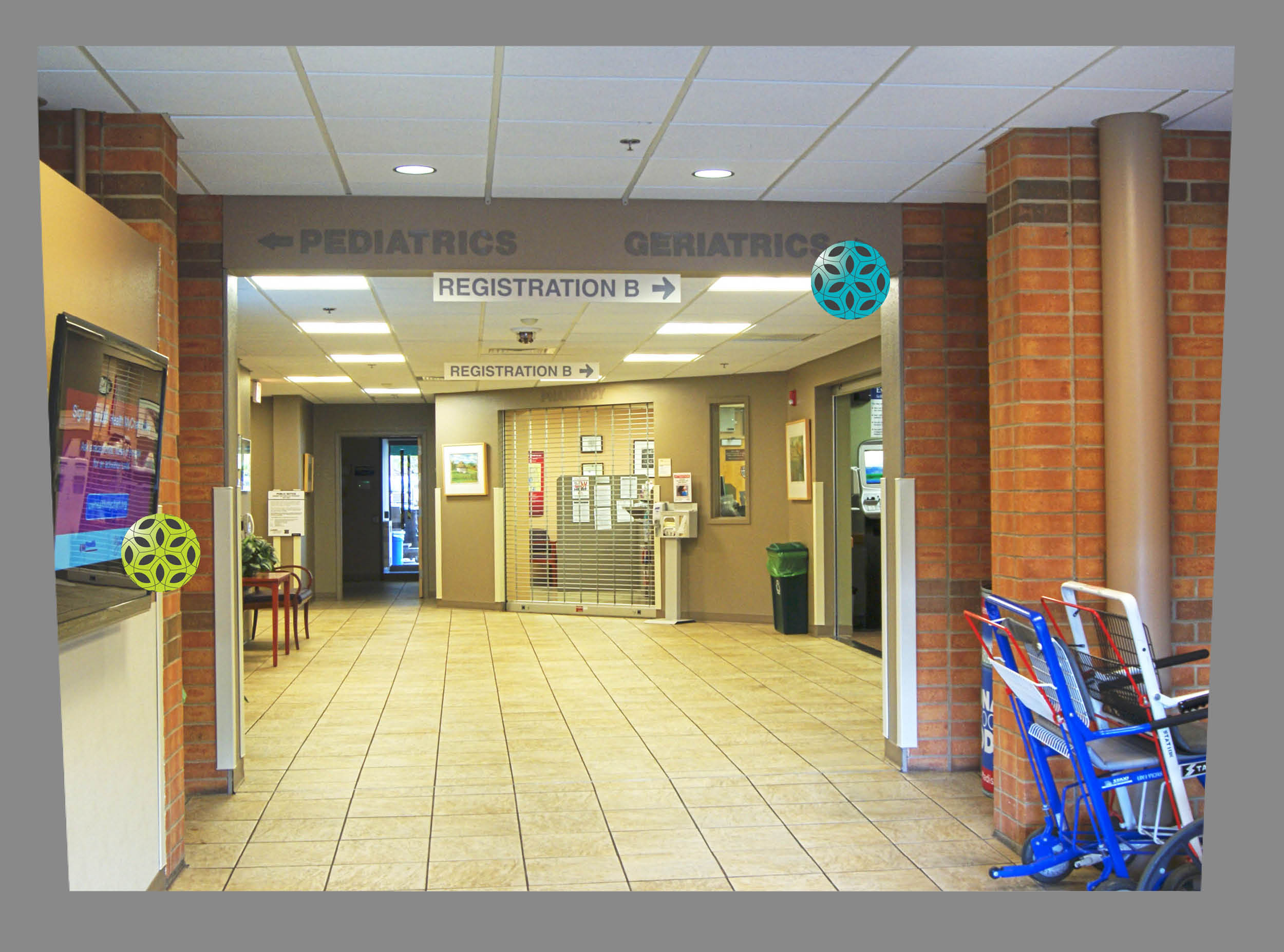 This screen extends too far into the path of travel.


This wayfinding is too low contrast and is not repeated at eye level.