Checkerboard
Shadows from window mullions change throughout the day causing unpredictable patterns. Shadows are a visual cue for those with limited eye-sight. They are generally predictable and suggest change in elevation or some other obstacle is nearby. When strong shadows occur in circulation areas, navigation can be precarious and uncomfortable.
Problems:
Strong shadows cast on flooring and in circulation areas can be confusing. Regular shadows, such as those cast by window mullions can mimic steps and be treacherous in unfamiliar spaces. Shadows from exterior windows are often unpredictable and change as the sun moves throughout the day and year.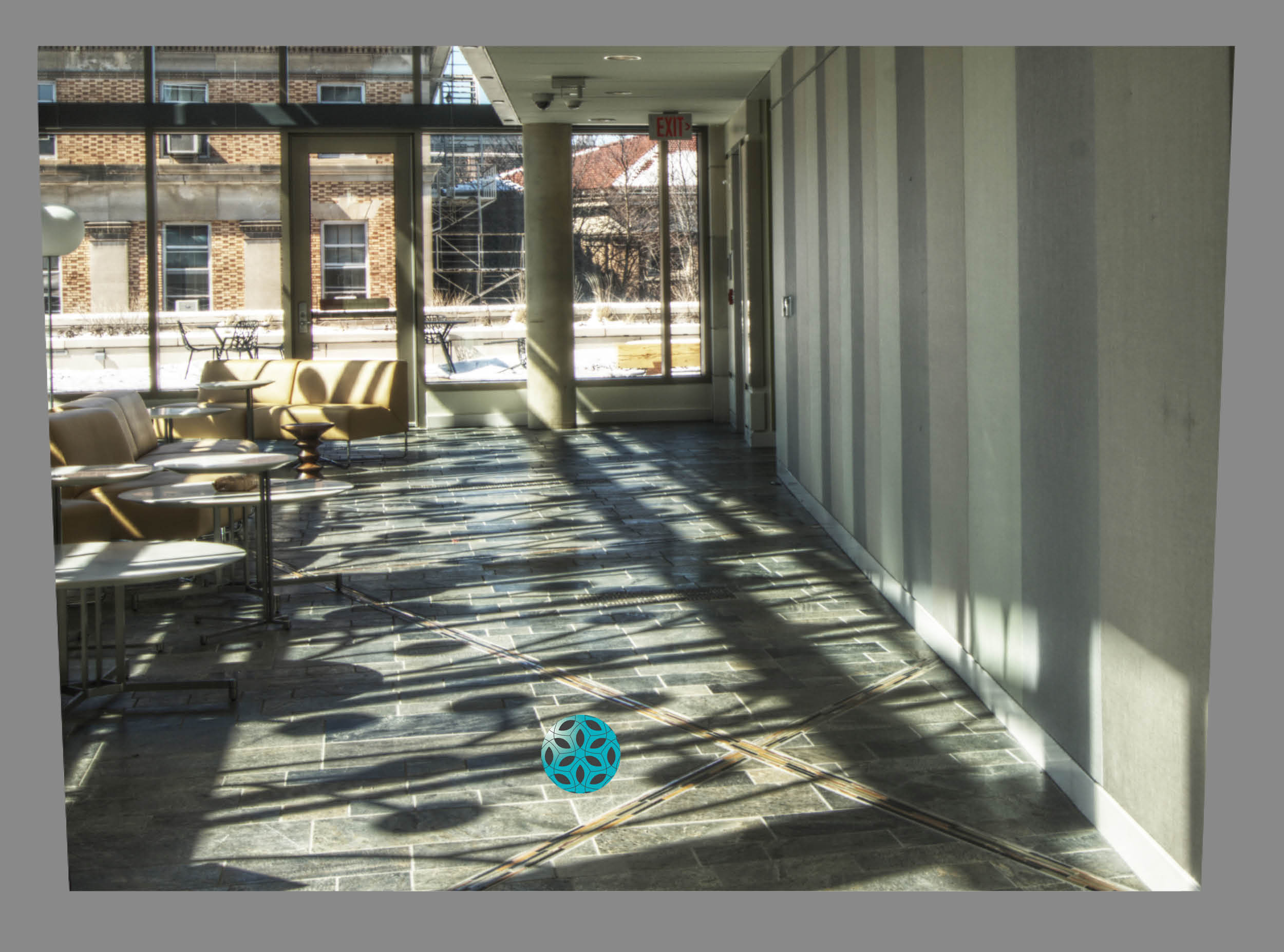 Complicated patterns and strong sunlight on textured floors make this path visually confusing.