White Wash
Veiling luminance reduces the contrast of a visual task and obscures detail. It occurs when a source creates a specular, or scattered reflection off a surface that reaches the eye. Like the projection screen that is hard to see until the lights are turned off, veiling luminance reduces the contrast in the visual field.
Problems:
Reflective surfaces are the biggest cause of veiling luminance. Task surfaces, especially backlit computer or e-reader screens, reflect ambient light and are difficult to see due to reduced contrast. Veiling luminance on glass makes it difficult to see objects on the other side, especially at night. Lack of adjustable lighting or window controls hinders visibility.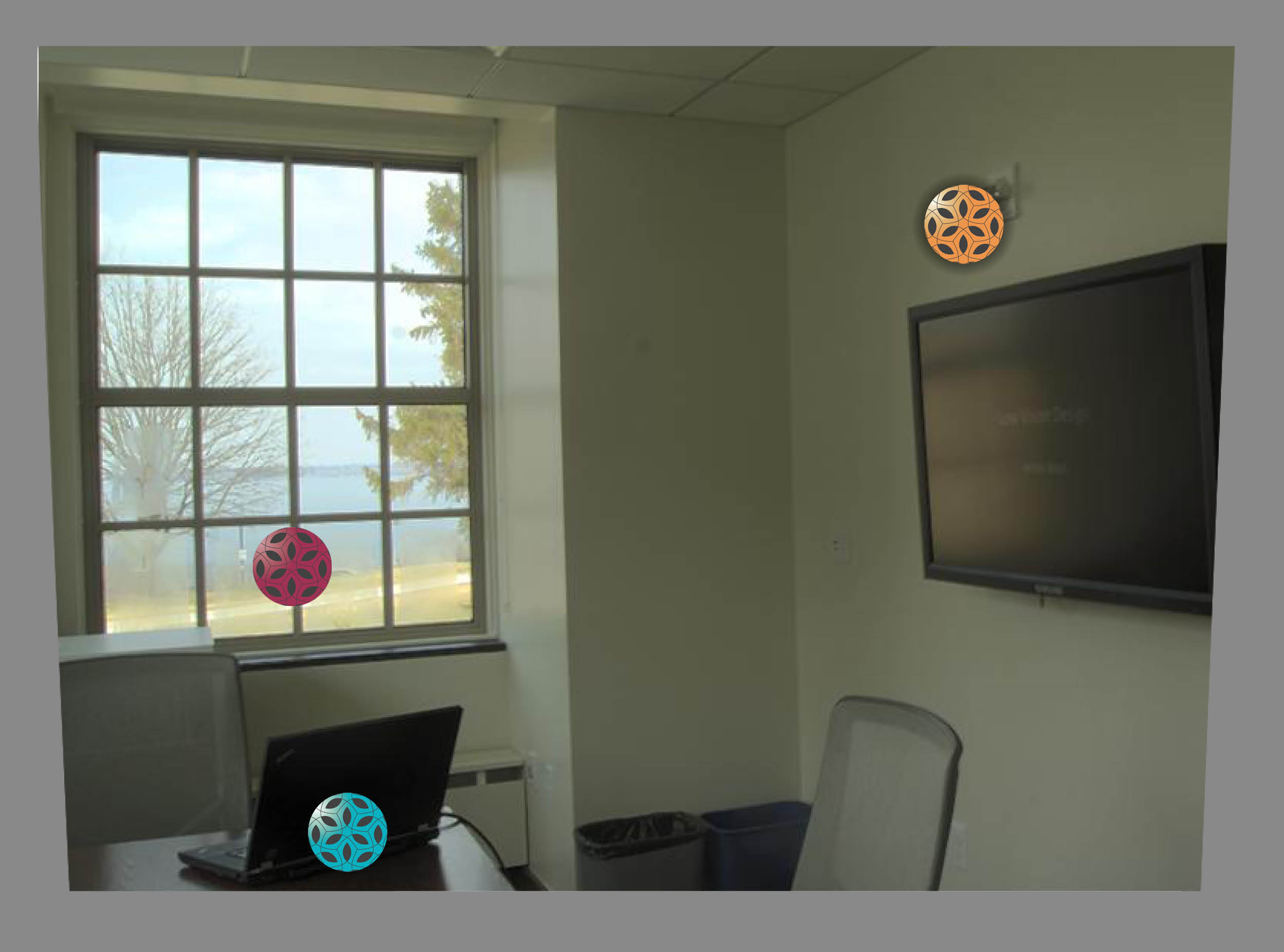 Unshielded light can obscure the visual path.


Reflected light can create scatter in the eye, lowering visual contrast further.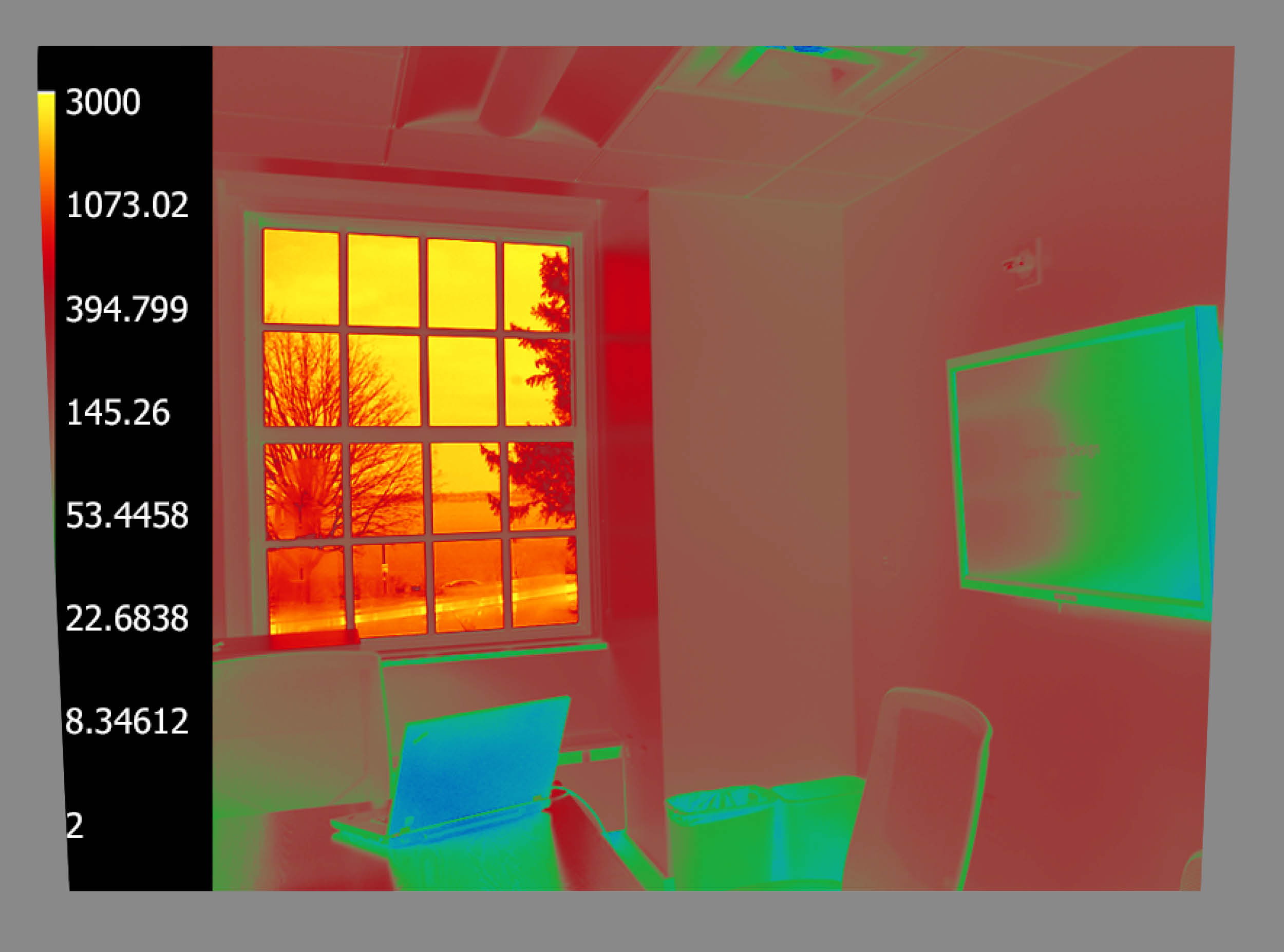 Glare Analysis:
DGP 0.226 (Perceptible glare)
DGI 18.579(Imerceptible glare)
VCP 46.778 (46% of people are comfortable in this space)
Lveil: 30.038
Solutions:
Most areas should have a maximum luminance ratio of 8:1 between a brighter ceiling or source and the surrounding materials. A luminance ratio of 4:1 or less is recommended for any reflections falling on critical tasks (IES, 2010, Table 12.5).
Increase the contrast ratio between the object and the surroundings. Invert the colors on screens and signage to dark backgrounds with light text.
Control light sources in the field of view.
Move the light placement to the side of a task instead of overhead to control the direction of the reflected light.
Avoid using reflective surfaces as background to text or key tasks.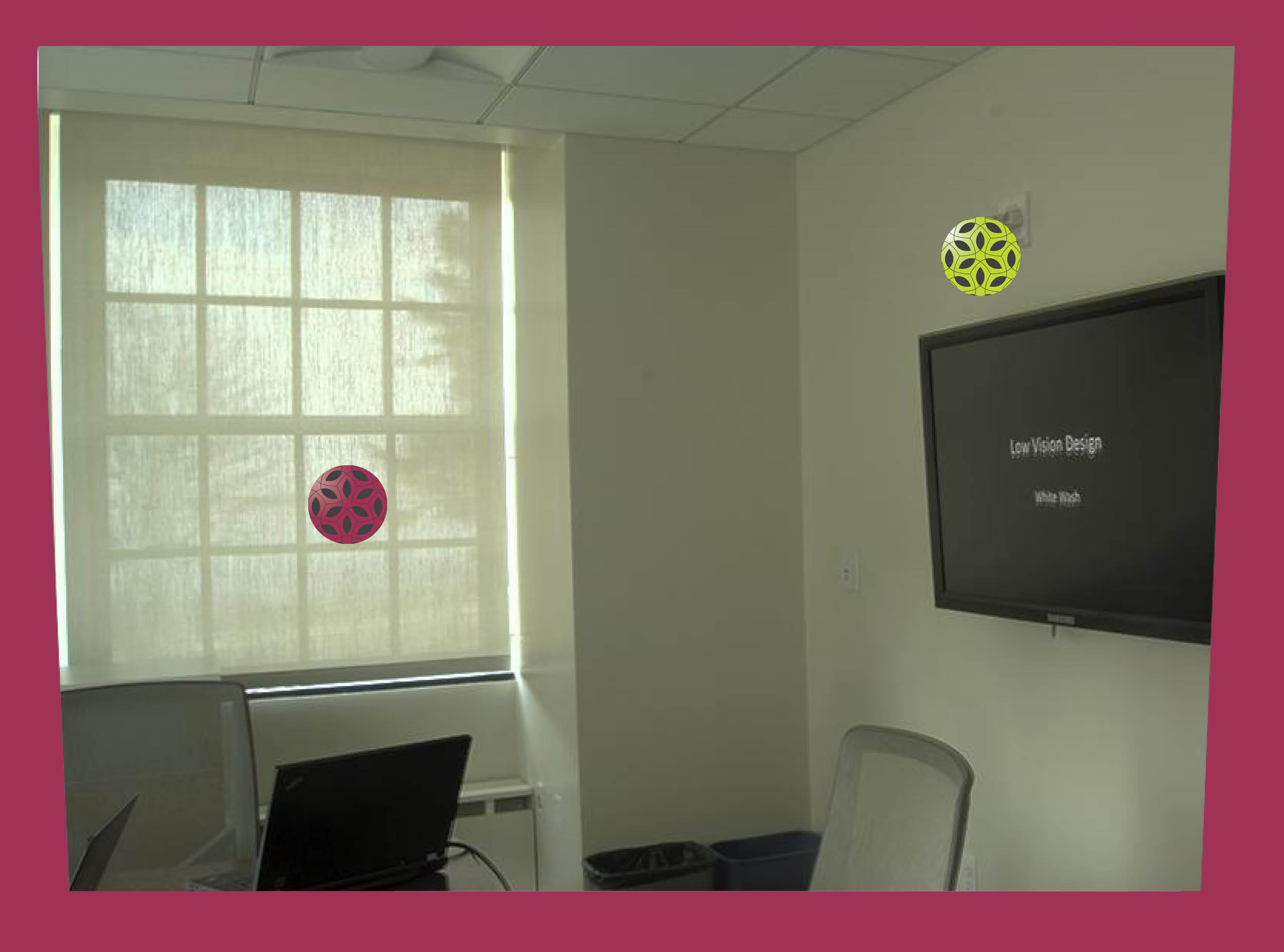 Controlling the source immediately reduces vailing luminance on the work surface and screen.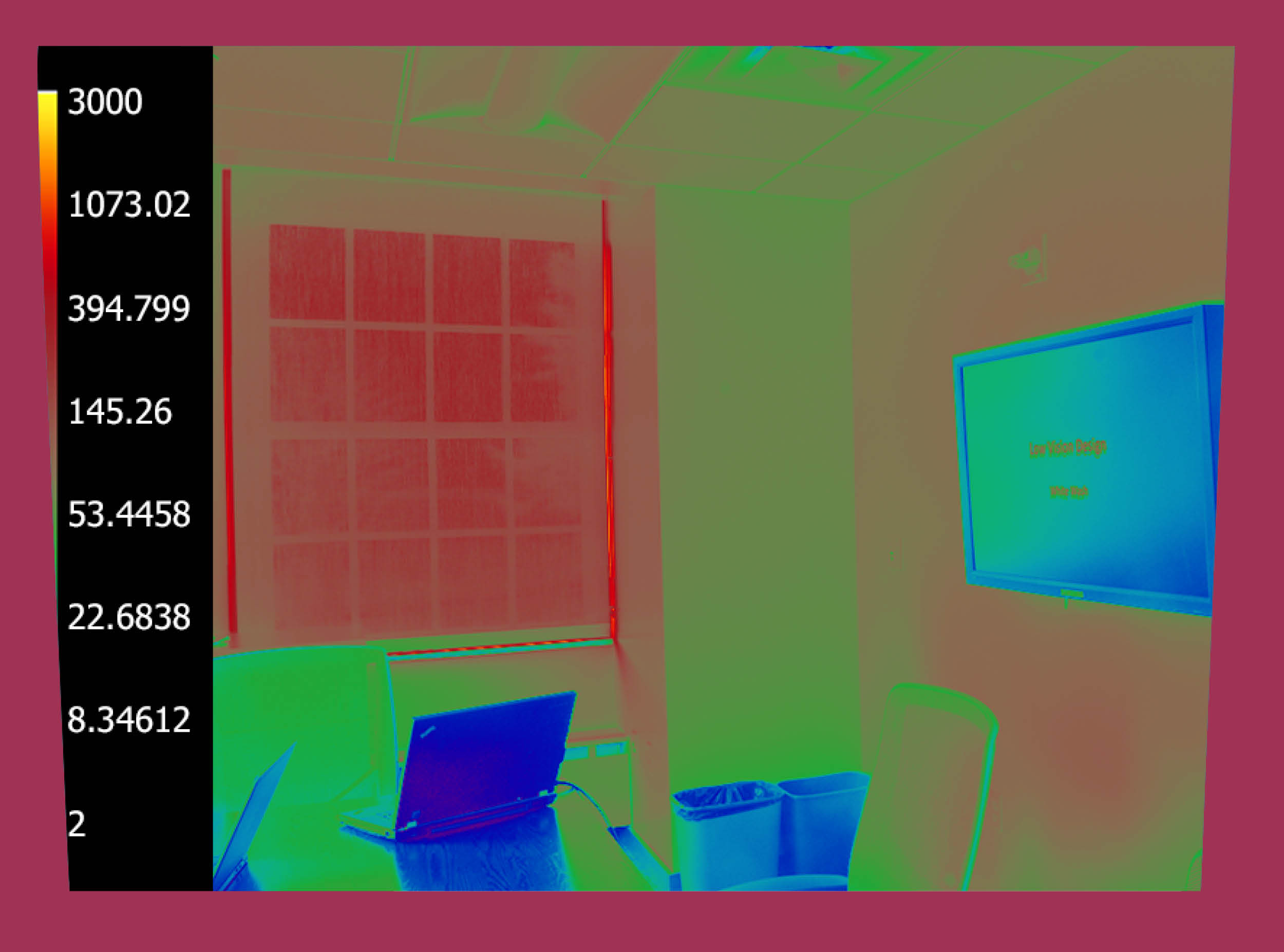 Glare Analysis:
DGP 0.016 (Perceptible glare)
DGI 9.143(Imerceptible glare)
VCP 97.74 (97% of people are comfortable in this space)
Lveil: 1.579187