A Programming and Design Guide for Low Vision
Aging and Vision Loss
3.4% of the population has a vision disability (United States Census Bureau 2010). This includes as many as 6.9% of people over age 65. This roughly equates to 2.5 million people over 65 with low vision. Low vision is described as corrected vision of 20/70 or worse which means that with glasses, your visual acuity is only 20/70 in your good eye. Clinically blind is 20/200 with normal correction. By 2030 there will be more people over age 65 than under age 17. As our population ages there will be larger numbers of people with low vision who have difficulty navigating public transportation, healthcare facilities, and public buildings unless designers can take a more sensitive approach to low vision issues in the visual environment. By considering components of low vision design early in a project, buildings can be more sustainable and comfortable for people of all abilities.
Design for Low Vision
This research seeks to assist designers and engineers in planning accessible spaces that provide for the needs of the aging eye and the portion of our population with low vision. It is based on an analysis of existing resources and design recommendations for the visually impaired. Design for Sight takes a two-step approach: first, identify the vision related problems in the built environment. Second, develop best practices of low vision design for interior spaces. This research has identified fourteen typologies in four categories: Luminance contrast, Value contrast, Luminance placement, and Object placement. Design for Sight incorporates images, measurements, resources, and descriptive analysis for each typology to provide an educational and analytical tool for addressing the needs of people with low vision in the built environment. Since this guide is intended to be used by design practitioners working in the field, we tested its usability to evaluate the interior space at a regional vision clinic. The evaluation consisted of an analysis and suggested design solutions. The protocol and findings of that evaluation can be found in the appendix.
Additional Resources
In order to be a complete resource for design practitioners Design for Sight offers additional resources that add depth to the summary information in each typology. This design guide incorporates sections on glare indices, luminance mapping, and value contrast.
I hope that you find Design for Sight to be helpful and educational, and that it inspires you to advocate for the improvement of the visual environment for people of all abilities.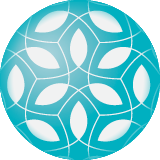 Erin Schambureck, IDEC, IIDA, ASID
Assistant Professor
NCIDQ #24260


eschambureck@crwarchitecture.com

Department of Design